SUISOHOLIC TOWER
SUISOHOLIC TOWER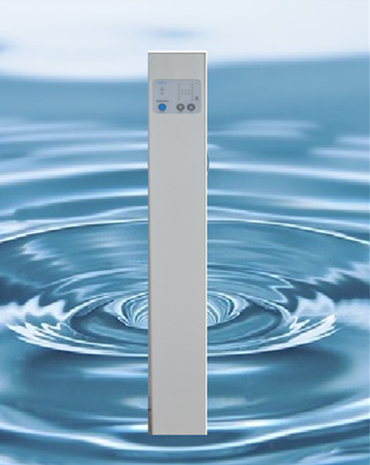 HYGEN
H2 WATER
COOLER KIT
It is a hydrogen water cooler kit developed by Hygen Tech Solution after years of research. The product, Suisoholic Tower, generates 99.999% of hydrogen gas from water provided by a water cooler connected with the tower. Suisoholic tower produces high purity hydrogen water by pressurization and dissolving of hydrogen gas. The product is able to dissolve maximum 4 ppm of hydrogen gas. Additionally, hydrogen concentration level can be adjusted with H2 concentration control button. The button is placed on the frontal panel. It consists of DOWN/UP buttons, and user can adjust H2 concentration as desired.
Suisoholic Tower only electrolyzes water from the water cooler to produce hydrogen. Therefore, it guarantees the safety.

*Concentration of hydrogen is measured by hydrogen concentration reagents.
SUISOHOLIC TOWER specification

| NAME | Suisoholic tower |
| --- | --- |
| MODEL | HG-20 kit |
| SUPPLY WATER | PURE WATER |
| H2 CONCENTRATION | 3~4ppm(±0.2) |
| DIMENSION | W130mm x D170mm x H930mm |
| WEIGHT | 10kg |
| POWER | AC 100~240V, 50/60Hz |
| OUTPUT VOLTAGE | DC 12V |
| POWER CONSUMPTION | BELOW 10W |
| DC ADAPTOR | SWITCH TYPE |
| TIMER | 15min ON, 45min stop |